An Historical Perspective
The Hudson Valley Senior Residence, formerly known as the Home for the Aged in Ulster County, was established in 1919 on Green Street in uptown Kingston and housed 12 female residents. This community sponsored project was organized by such prominent citizens as Herbert Carl, Martin Cantine, Admiral Higginson, Albert Rose, John Schoonmaker, George Burgevin, D.N. Matthews, Everett Fowler, Frank Matthews and Frank Powley, to mention only a few. The home was governed by an all male Board of Trustees that met once a year for the purpose of managing the finances and making sure the home remained fiscally sound. They in turn established a Board of Managers, consisting of all women volunteers, to manage the day-to-day care and comfort of the residents. The managers hired a superintendent who resided in the home to oversee the daily operations.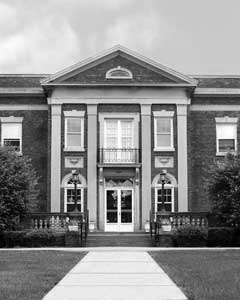 In 1929, using money given to the Trustees by the estate of Stephanie Metz of New York City, a portion of the Saylor Sanitarium property on Washington Avenue was purchased and the present building for 39 residents was built. Little, aside from regular maintenance and upkeep, has been done to the building prior to 1975 when five private bathrooms were added to resident rooms. In 1988, due to the generosity of Hary Frey, three more private bathrooms were added. At the time, the dining room, kitchen and lobby areas were also remodeled with new equipment and furnishings and the surrounding grounds improved, but the major portion of the building remained largely untouched since its construction.
In the late sixties and early seventies, due to rising costs and state regulations, it became obvious the home could not fulfill its commitment to "life care" residents and still be able to survive into the future. In 1972 a new Board of Directors was formed, consisting of men and women who met monthly, and the reorganization process was begun. In 1974 New York State approved applications permitting operation as an adult home for seniors and the home formally adopted the name Hudson Valley Senior Residence.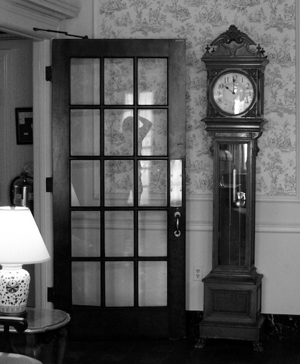 Present day obligations to the community and residents of Ulster and surrounding counties have changed. The Board of Directors recognized the need for an updated facility, thus the new construction and renovation project was begun in 1999. The Residence now offers 39 private rooms, each with private bath, expanded resident care and activities areas while still maintaining the home-like charm, grace and elegance first created by those who built the Hudson Valley Senior Residence.
Time Capsule
Since 1919, The Hudson Valley Senior Residence has grown from 12 all woman senior residents, to a facilty that provides Assisted Living Services for up to 48 Seniors. The facility has been located in two places, but remains in Kingston, New York - the county seat of beautiful and majestic Ulster County. Serving Seniors in Ulster, Dutchess, Columbia, Orange and Putnam Counties.